Luxury Yacht Charters
Luxury Yacht Charters
Welcome to Anticipation Luxury Yacht Charters, the premier crewed yacht charter company in the Sunshine State.
We invite you to cruise the beautiful blue waters of South Florida and the Venice of America on a luxury charter yacht for your next special event or celebration. Whether you are looking for a yacht cruise for a corporate event, wedding, family reunion, dinner cruise, cocktail cruise or private party, you will find our South Florida yacht charters provide the finest accommodations and unsurpassed personal service staff to make your event enjoyable and memorable. Our charter yachts cater up to 600 passengers, the highest capacity luxury charter yachts in South Florida and the leading water transportation company in Florida.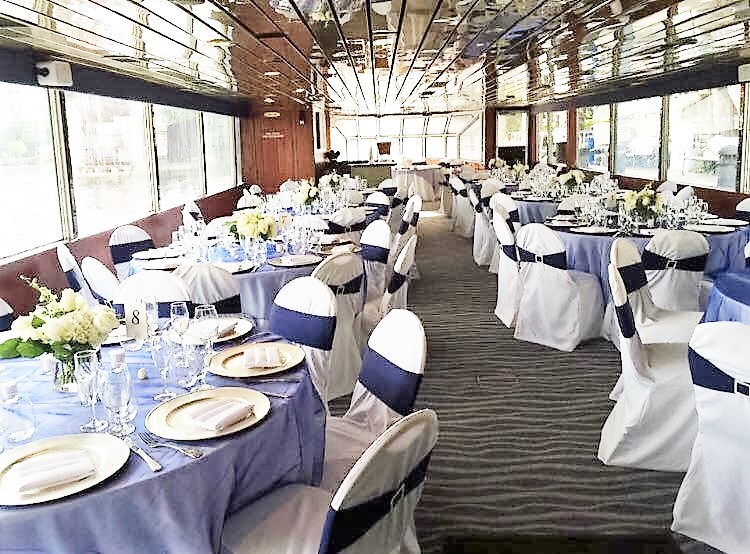 The Finest Fleet of Luxury Yachts in South Florida
Anticipation Luxury Yacht Charters is a leading entertainment yacht charter company based in Fort Lauderdale, Florida or as it is nicknamed, the "Venice of America". We offer luxury rental boats for entertainment and party cocktail cruises out of any port from Miami to Palm Beach.
You can cruise the tropical waters of South Florida while entertaining your guests in style. Our award-winning fleet of fully staffed luxury charter yachts offers impeccable style and ambiance. When you charter a boat from our Anticipation Luxury Yacht Fleet, you get state of the art sound systems, plush carpeting, and tasteful furnishings to add elegance and glamour to your celebration. Our Florida Charter Yacht, the Anticipation IV, was named the Entertainment Yacht of the Year by The Maritime Executive in 1998.
Weddings
Why plan your wedding, Bar or Bat Mitzvah, Quinces or family reunions in a usual event venue such as a restaurant or in a hotel if you can plan your party on a luxury charter yacht? Take your whole family out on the water and make your private Holiday Party, Bar Mitzvah, Birthday or Anniversary Party a big hit. No matter the age, everyone will enjoy themselves on an exciting private boat trip!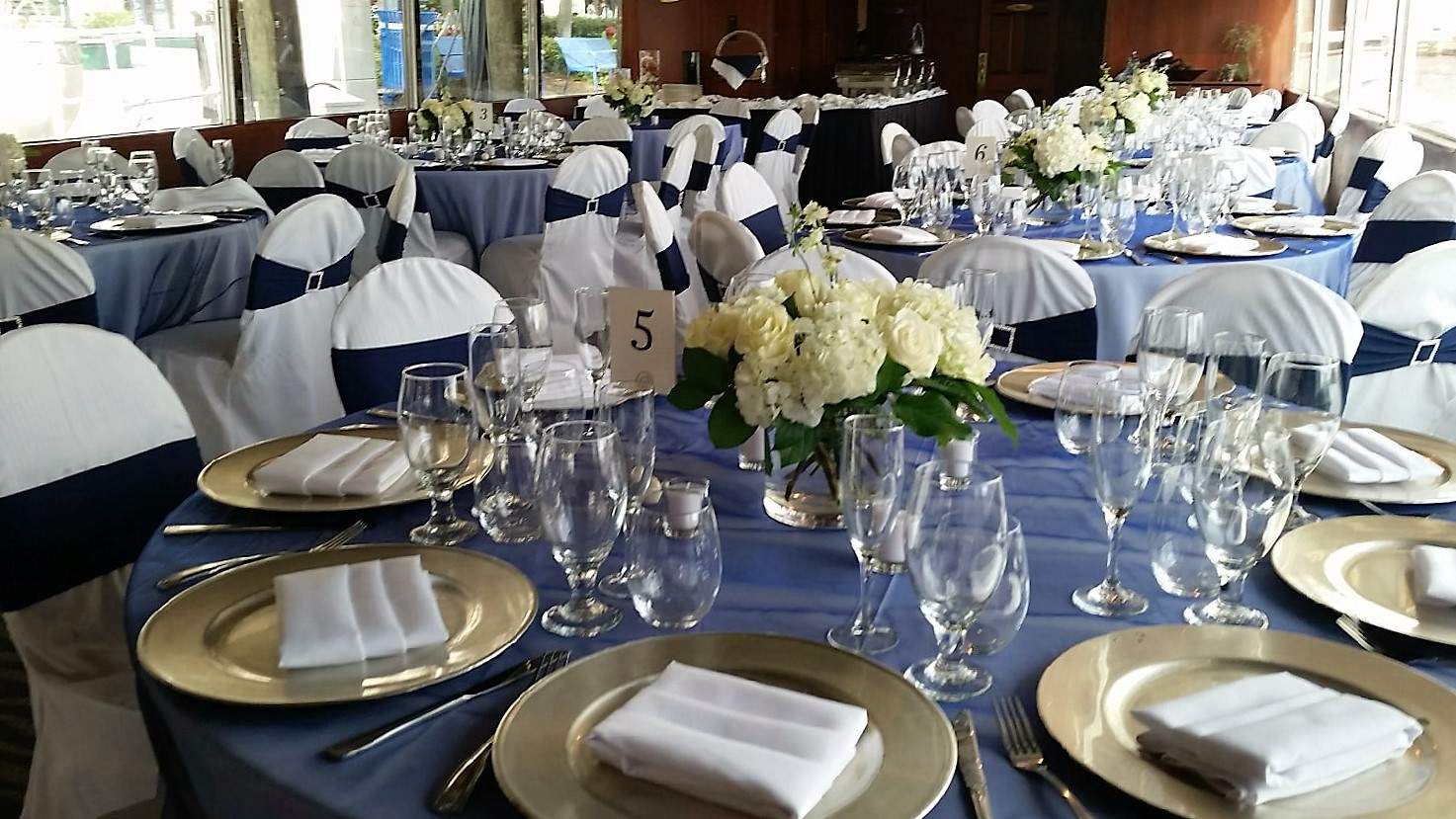 Private Dinner Cruise
When you rent a yacht from Anticipation Yacht Charters, you and your guests get much more than just a boating trip. Our private four-hour cruises include sumptuous cuisine, an open bar, live entertainment, and a professional and accommodating staff. From the moment the captain and gracious crew welcome guests on board one of our beautiful luxury yacht rentals, they will know your special event is going to be extraordinary.
Corporate Functions
Show your employees or business partners a great time by planning an unforgettable business event aboard one of our luxury yachts. Our team will be happy to assist you with your event-related menu, decoration and music to ensure your corporate party will be a great success. Contact us today for reservations for your holiday party or corporate event.
Choose the highest standards for your event aboard our Luxury Yacht Charters
Make your next event truly unique and memorable with an Anticipation cruises on the calm and magnificent waterways of South Florida and the beautiful Venice of America. We offer luxury cruises for corporate events, private parties, wedding receptions, Bar or Bat Mitzvahs, Quinces, cocktail cruises and more. When you charter a boat from Anticipation, you and your guests will enjoy spectacular views and unforgettable memories on the luxury yacht of your dreams. Contact us today and let us organize your South Florida Yacht Charter event.
Fabulous! I can't thank my husband enough for booking my surprise birthday party with Anticipation. Everything was perfect in every way. Thank you again!
Kerri A.
The 115′ Yacht is beautiful and the crew very accommodating.  We were impressed by the safety briefing before departure. Once away, we loved the freedom of being on the ocean in a vessel one feels very safe in. The food was fantastic and there is full bar service for those who want a tipple. Our four hour experience was simply delightful.
Thomas M.
Love it. Had a great time on it for my birthday. Food and drinks are great and cheap, loved the sightseeing part especially. I know where im going for my next birthday.
Max K.
We had a wonderful time!!! The staff was awesome, the food was excellent and the boat was perfect! Thank you so much for making it happen!!!
Jovan A
It's hard to not feel like a queen or king when you're on the yacht!
Andrea T.
The feel of being in a luxurious environment, and being pampered by the staff. I love it.
Imara G.